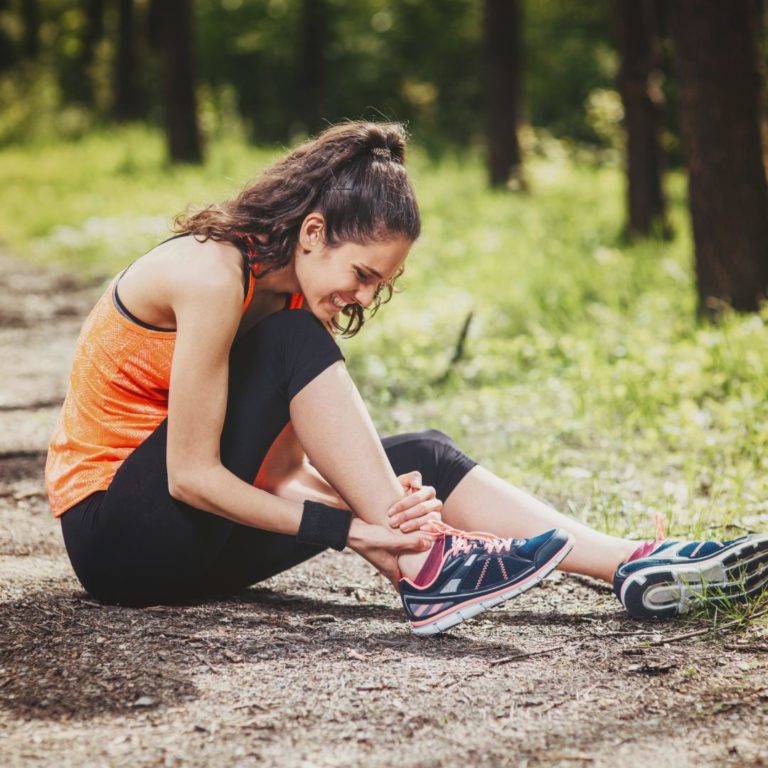 Our Utah summers aren't long enough for most of us to get out there as much as we'd like. We all try to sandwich as much activity into the four or so months of warm, balmy weather because we know the snow is coming. 
That can lead to lots of sports injuries. Some come from trauma. Others from overuse. 
Regardless of what happened and where, at our five Foot & Ankle Clinic locations throughout Utah County our Doctors of Podiatric Medicine are ready to get you off the sidelines and back in the game. 
What are the most common sports injuries?
Sport injuries run the gamut, from broken bones to concussions to damaged joints. At Foot & Ankle Clinics of Utah, our focus is on sports injuries to the feet. These are the most common sports injuries we see and treat: 
   

Achilles' tendinitis

— The Achilles is the longest tendon in the body, connecting the two primary calf muscles to the bone in the heel. The tendon runs lengthwise down the back of the ankle, and it is particularly susceptible to inflammation due to overuse. This is Achilles' tendinitis.
   

Plantar fasciitis

— Nearly two million people in the U.S. develop plantar fasciitis every year. It occurs when the fascia band of tissue in the arch of the foot becomes inflamed, causing sharp pain in the heel of the foot.
   

Stress fractures of the feet

— The impact of excessive and repetitive force can cause microscopic damage to the bones in the feet. Unlike acute fractures due to traumatic injury, stress fractures are the result of repetitive impact accumulating over time. When the bones and their supporting muscles are not allowed to heal between exercise sessions, tiny cracks in the bones can form.
   

Ankle fractures

— A fracture in one of the bones of the ankle is the result of traumatic injury or impact. People confuse fractures with ankle sprains, but they are much different. Fractures can occur in one or multiple bones in the ankle and feet.
   

Ankle sprains

— Ankle sprains occur when the ligaments that connect the bones become overly stretched or torn. One of the most common foot and ankle injuries is the high ankle sprain, where the syndesmotic ligament that runs from the knee down to the ankle is stretched.
If your feet are hurting after your run or you suffered a traumatic injury during a game or activity, we need to see you. Give us a call at any of our five locations in American Fork (801), 763-3885; Payson, (801) 765-1718; Springville (801) 491-3668; and Orem (two locations, (801) 226-2421 or (801) 765-1718.