Dr. Stanley Phillips has been practicing since 2000 in American Fork, Lehi, and Sandy, Utah. He is a board certified surgeon in both forefoot and rearfoot surgery.
Dr. Phillips attended both medical school and completed a 3 year residency in San Francisco, California. While there, he received extensive training in foot and ankle trauma as well as diabetic limb salvage. He was extensively involved with perfecting the osteochondral grafting procedure in the talus. He thoroughly enjoyed the opportunity to teach the 3rd and 4th year medical students. Through the years he has continued working with students as they rotate through his clinic. He is very grateful for the many great physicians and surgeons who dedicated their lives to teaching and training the very best foot and ankle surgeons in the country.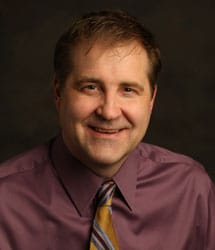 Professional Affiliations
Dr. Phillips served as the President of the Utah Podiatric Medical Association from June 2008-June 2010. He feels it is important to give back to your profession, and he enjoys being able to serve the doctors in his profession and strives to help make the podiatric profession the best that it can be.
Personal Life
Dr. Phillips finds true happiness in being able to help people to feel better each day. There is nothing more rewarding than helping someone return to their regular activities with no pain or limitations.
Dr. Phillips and his wife, Lori, have six children; Vanessa, Andrew, Miranda, Drake, Duncan, and Aidan. His greatest joy is spending time with his family going camping, wave running, four wheeling, and especially going to Disneyland.
American Fork Office
Address: 1184 E 80 N, American Fork, UT 84003
Phone: (801) 763-3885
Podiatric College: California School of Podiatric Medicine at Samuel Merritt University, formerly California College of Podiatric Medicine
Graduated: 1997