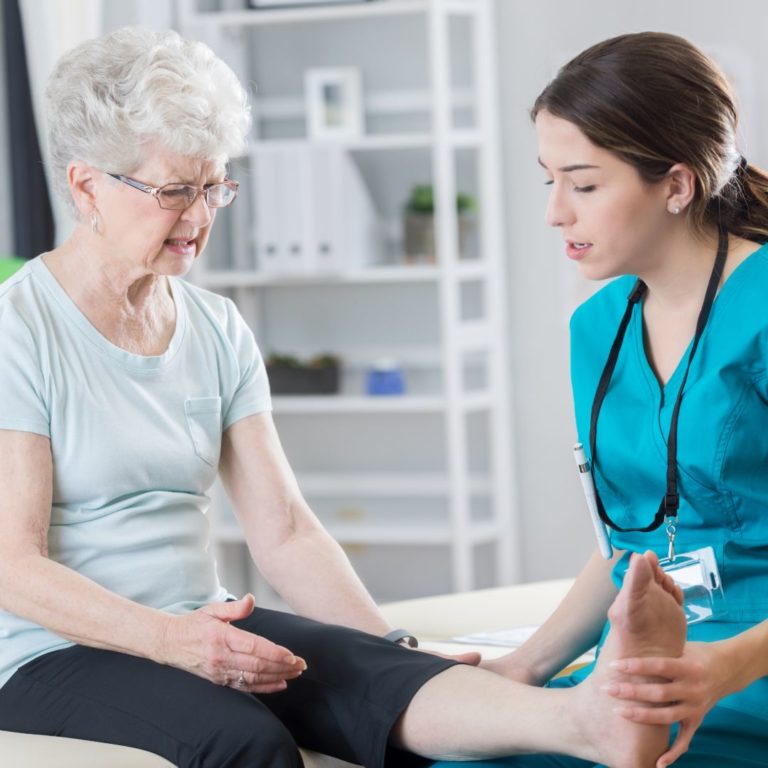 Americans love their fast food and other dietary splurges, and we lead an increasingly sedentary lifestyle. The result? About 1 out of every 10 people (34 million) now has diabetes. And 90-95 percent of those cases are type 2 diabetes, usually linked to obesity.
Diabetes is the inability of the body to manufacture or properly use insulin. This impairs the body's ability to convert sugars, starches, and other foods into energy. The long-term effects of elevated blood sugar levels can lead to serious damage to the eyes, heart, kidneys, nerves, and the feet.
The doctors at Foot & Ankle Clinics of Utah help our patients successfully manage their diabetes so they can avoid foot-related complications. This is critically important, as over 65,000 Americans have lower limb amputations every year due to complications from diabetes.
What are the warning signs of diabetes in my feet?
These are signs of problems that need to be addressed:
Skin color changes
Swelling of the foot or ankle
Numbness in the feet or toes
Pain in the legs
Open sores on the feet that are slow to heal
Ingrown and fungal toenails
Bleeding corns and calluses
Dry cracks in the skin, especially around the heels
What you can do
At Foot & Ankle Clinics of Utah, part of our management of foot issues with patient diabetes is educating them on what to look for (above) and the actions they can take on their own. These include:
Inspect the feet daily — Look for cuts, bruises, sores, or changes to the toenails.
Wear thick, soft socks — Avoid socks with seams, as these could rub and cause blisters.
Exercise — Walking and other exercise can keep your weight down and improve your circulation into the legs and feet.
Have properly fitting shoes — Your feet can change size and shape. Those with diabetes need to have their shoes fit.
Don't go barefoot — The risks of cuts and infection are too great for those with diabetes. Always wear shoes.
Never try to remove calluses, corns, or warts by yourself — Over-the-counter products can burn the skin and cause irreparable damage to the foot for diabetics.
If you have diabetes, the team at Foot & Ankle Clinics of Utah should be a part of your care. Please give us a call at any of our five locations in American Fork (801), 763-3885; Payson, (801) 765-1718; Springville (801) 491-3668; and Orem (two locations, (801) 226-2421 or (801) 765-1718).