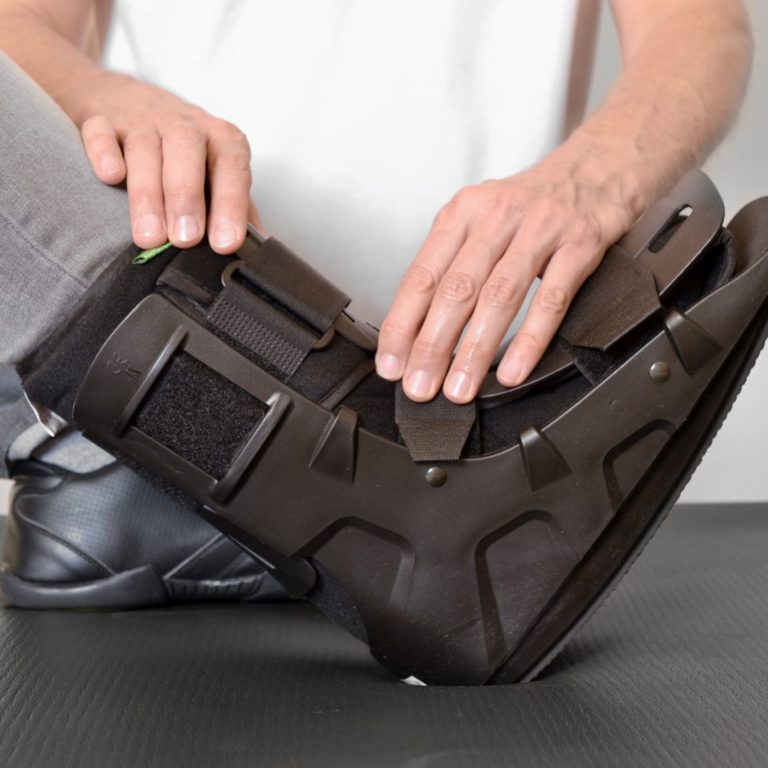 Everyone has heard of orthotics, special shoes or heel inserts that are typically custom made for the patient. The goal of using an orthotic is to correct an abnormal, or irregular, walking pattern.
At Foot & Ankle Clinics of Utah, we use orthotics to treat a variety of foot problems, but they can also help with both leg and back issues.
Three types of orthotics
The orthotics we use in our five Foot & Ankle Clinics fall into three broad categories. They are meant to change foot function; they are protective in nature; or they are a combination of control and protection.
What conditions can orthotics help with?
Arthritis — Rheumatoid arthritis and osteoarthritic can cause foot pain.
Back pain — Improper foot position, such as arches that roll inward, can cause back pain. Orthotics can correct the position.
Bunions — Orthotics with a wide toe box can help reduce pressure on the bumps that form on the big toe called bunions.
Bursitis — Inflammation of fluid-filled sacs in the heels and toes can cause bursitis pain. Orthotics with heel and arch support can reduce the discomfort.
Diabetes — Diabetic neuropathy is when a person loses sensation in their feet. Orthotics can reduce the excess stress and pressure that is behind this.
Flat feet — Flat feet can cause foot, ankle, and back pain, so we use orthotics to support the feet and promote proper foot positioning.
Hammer toes — When the toe joint becomes inflamed, the toe bends with deformity. Orthotics can provide support and keep hammer toes from worsening.
High arches — High arches can stress muscles in the feet and lead to a number of conditions, everything from shin splints to knee pain and plantar fasciitis. Orthotics can help prevent the person's feet from rolling excessively inward or outward.
Injuries — After a person has an injury to his or her feet, orthotics can be used to provide extra support during the healing process.
Plantar fasciitis — Plantar fasciitis is a common cause of heel pain. We may sometimes recommend orthotics to support the heel and foot.
If you're dealing with chronic heel pain, please give us a call at any of our five locations in American Fork (801), 763-3885; Payson, (801) 765-1718; Springville (801) 491-3668; and Orem (two locations), (801) 226-2421 or (801) 765-1718.